---
The Radionic Analytical Computer Mark 2
The Potentiser has two ranges - The X Range (Decimal) and C Range (Centesimal) from number 1 potency upwards to 1m. This is a replica of the Mark 1 instrument, the only difference being that there are 15 main Rates, Dials, which are also multiplied six times for research purposes, and this gives considerable scope to the sincere worker. This instrument may be termed the ultimate research tool in radionics, and thus will enable the operator to reach in to the unknown to obtain factual information and to use it for the benefit of mankind in the best possible way.

Photograph of the computer shows it on edge in order to display its essential features, but it is, of course used flat open on a table.
Specifications/Features
Operates on 110 to 250 volts A.C at 35 watt. Size: Closed (33cm x 38cm x 13cm)
Open for use: 38 cm x 70cm x 7cm. Weight: Mark 1 Computer, Approximately 6 Kg
Colour of cases: Black. All fittings, lock hinges, switches and specimen plates in heavy-duty Chrome. Controls: Black ebonite with white lettering
Price
$ 1500 USD
Analytical Radionic Computer MK2/S/N
A new style MK2 computer for diagnosis, treatment, with built-in potentiser.

This is a new and improved version of our traditional MK2 unit which offers the same facilities in every way, but has a 'stick detector' pad for professional use (a pendulum can also be used if required).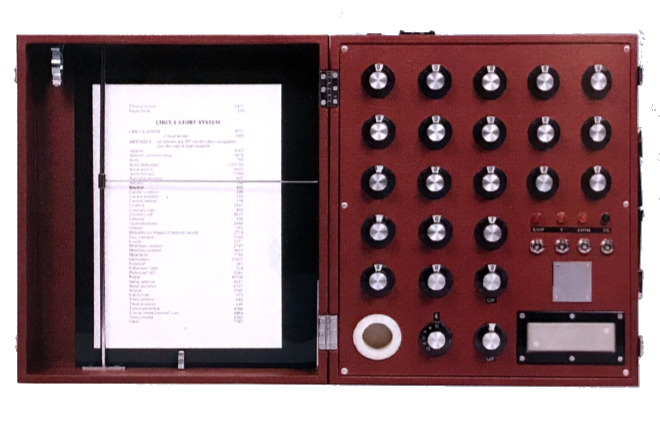 Specifications/Features
Colour of case as illustrated, but may be ordered in Black, Green and Blue.
Size: Closed 13(1/8) in. by 15 inches. by 15 inches. by 5(1/4) inches - 33 cm x 38cm x 13cm.
Price
$ 1550 USD
Auto Radionic Analytical Computer MK/7/6/MY
The MK7 Radionic Computer operates in much the same way as the original MK2. It has 20 dials rates setting, which will enhance further research for the sincere worker in this interesting field.. along with a 12 level diagnostic system from the lowest to the very highest aspirations, both for testing anf for diagnosis and treatment.

The normal OVER and UNDER function dials. PLUS a medicine potentising system from 1 x 100mm equal to the range in the model CC/80.. a transfer system is already built-in so that exact copies of medicines can be made.

A feature is the very fast 10 seconds system of potentising which cannot be found elsewhere.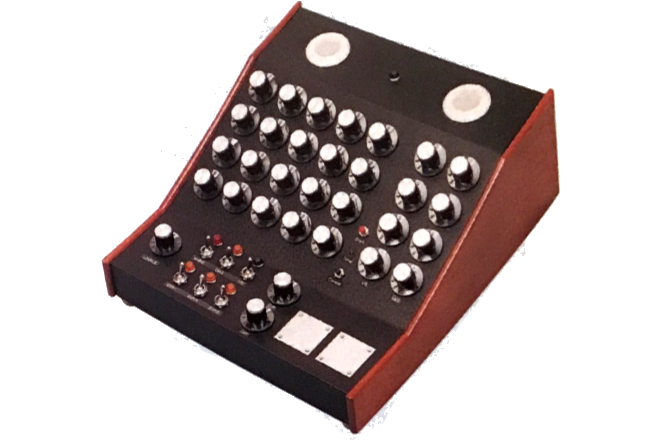 Specifications/Features
The instrument is a new style cabinet, rexine covered, with solid Mahogany sides, and it come with all the usual literature, rates books, cables and plugs.
Size: 34cm x 13cm (height at back) and 5cm (height at front). Total weight is 3.5 Kilogrammes.
Price
$ 1620 USD
Automatic Radionic Analytical Computer MK12/S/3/MA
A version of the already described model MK/7/6/MY, but operated by the traditional stick pad detector. May also be used with the pendulum if desired. The unit will diagnose.. analyse.. manufacture potentised medicines from 1 x to 100mm plus the new higher potencies named as F/1, F/2 and F/3.

Incorporated also is the EECS System, by which the encoded cards can be encoded, de-coded or used as a diagnostic or manufacturing tool.
Specifications/Features
Size: 34cm x 13cm (height at back) and 5cm (height at front), Weight: 3.5 Kilogrammes.
Complete with all rate books, instruction books, cables, etc. plus a supply of blank uncoded cards, and packing case.
Price
$ 2150 USD
Automatic Radionic Analytical Computer MK12P/MA
This is a new version of the Radionic Computer in a closed cabinet with a removeable lid - this enables the user to carry it to site of operation - with the easy removable/replaceable lid, thus keeping dust out, and affording easy access to operation.

The operation and instructions are exactly the same in every respect as the earlier MK12. A slight variation of the position of the signal indicators and switches will be seen in the image. Standard colour of case is Maroon or Red Wine, but is available in the other standard colours on request.
Specifications/Features
Standard in this unit is the 12 level diagnostic structure, and a 5 minutes timing/manufacturing sequence.
Supplied with all cables, data sheets, instructions, EECS cards, all complete.
Size: (with lid closed) 38cm x 34cm x 12cm.
Price
$ 2150 USD
Automatic Potentiser Broadcaster Unit MK12a
This is an extended facet of the MK12 auto Radionic Computer offering a combination Electronic Potentiser, and Radionic Broadcaster to the Practitioner requiring extreme portability, with removable lid.

The unit incorporates Large left hand(receiver) cup. a switchable auto selector section.

An EECS card encoder/de-coder, with a 10 second manufacturing system. Potencies from B - X - C and F1 - F2 - F3 ranges. a simplified remedy transfer method-similar to the MK12. Radionic Broadcasting/treatment is utilised by a switch.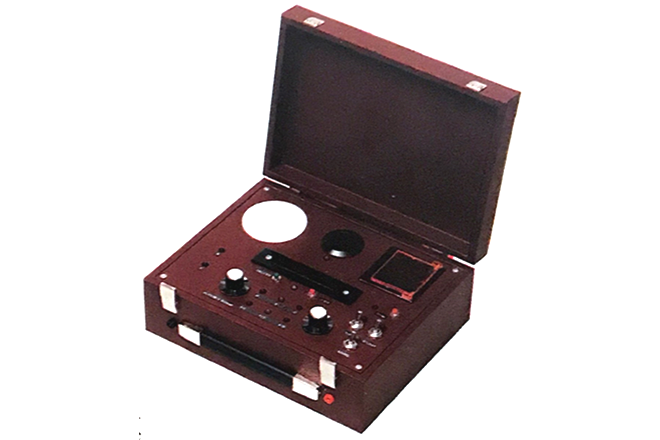 Specifications/Features
Size 31cm x 24cm x 12cm (with removable lid) net weight approx 2.5 kilos.

Complete with cable, supply of EECS cards etc. This is a small, but robust unit for portability using the highest advancement technology
Price
$ 1500 USD