---
ASL - Selective Diagnostic/Programming Unit Model ASLD/90/PR1
This comprehensive ASL unit is the product of continuing research and inventiveness, which covers a variety of systems, i.e. it may be used as a Diagnostic instrument, using either the 'Stick' detector or Pendulum... as a Radionic Treatment Broadcaster... as an advanced ASL manufacturing unit.. A Medicine Copier... but most important, it can be linked by cable to any of the earlier LASER-SOLITRON units.. in order to further enhance the memories in the ASL units...

It will programme.. single or multiple remedies into the units. It is the most modern piece of equipment made and will give many years of service.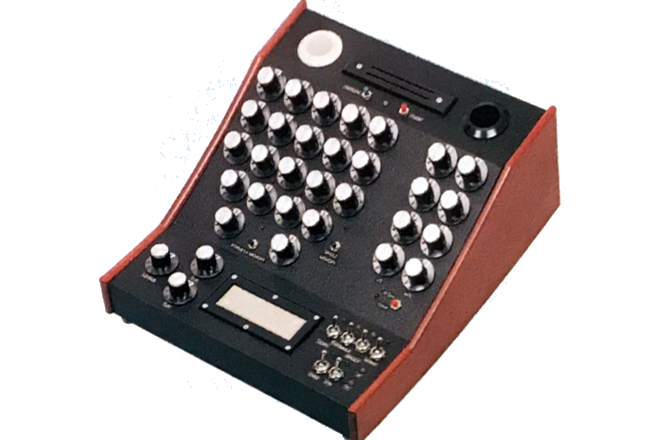 Specifications/Features
Dimensions and weight similar to the MK12 Computer. Normal colour Black, with chrome fittings, solid polished mahogany sides.
Price
$ 2500 USD
ASL - Selective Diagnostic/Programming Unit Model ASLD/95/PR2/SB
This new unit is a comprehensive improvement on the previous ASLD/90/PR1. It has the same dimensions, weight and general operation.. but with many added multi-functions, such as... Larger remedy receiver cup on the left hand side. Auto (LASER-SOLITRON) system.

New solid state reaction stick pad.. for use in analysis with 'stick' or pendulum use. Standard 10 second timing system. New diagnostic switching to simplify operation. Multi memory for storage of remedies in singles or formulas, either on EECS cards or more permanent mode. Addition sockets in rear for up to Four additional large cup units.
Specifications/Features
Colour: Wine-Red, but others available. Complete with all instructions, including books and data sheets, cables and EECS Cards.
Price
$ 2850 USD