---
Autotherapy Potentiser Model APN/C/88
This unit is a newly designed and improved system of making copies of any type of potentised or crude substances. The system has been used for many years, and it is based on method of early pioneers such as Drs. Duncan, Eeman and Powell etc. The Unit will make up to 3 ounces of a remedy (about 250 gr) by the transfer system... invented by our laboratories.

The potency range is vast and includes 1 x to 100mm PLUS new ranges described as F ranges, and give very high frequencies for sensitive patients.

The substance to be copied is placed in the right hand cup - and copied into the left hand cup.
The unit has ability to accept Large Cup unit for larger quantities.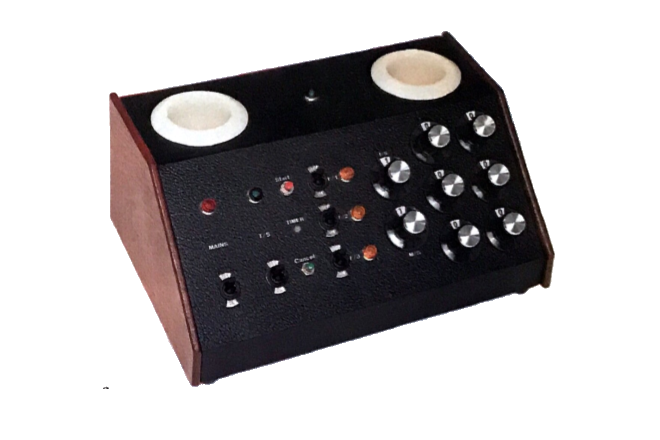 Specifications/Features
The instrument comes complete as shown with cables and full working descriptive literature, it requires no technical knowledge to operate - on any voltage from 110-250 AC. A 10 seconds timer is incorporated to enable the operator to leave the instrument to operate in an automatic manner.
Size: 30cm wide x 21cm (from to back) and 13cm high. Total weight is 2.0 Kilogrammes.
Price
$ 1250 USD